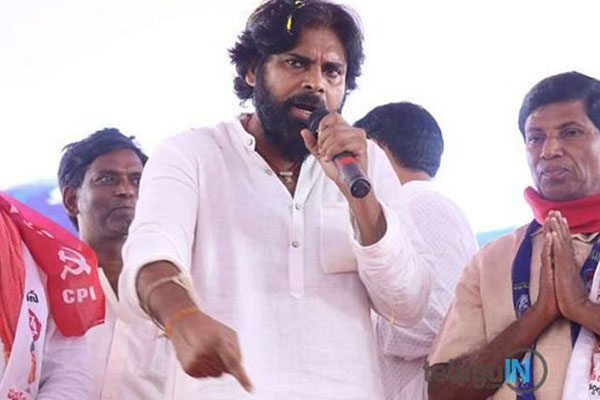 Pawan Kalyan is bearing the whole brunt of electioneering on his shoulders. He has not invited any hero from the Mega compound to campaign for his party. As of now, Jana Senani is the only star campaigner who has good crowd pulling capacity for the party. Consequently, there are demands from party candidates for Pawan to come and address rallies. But he is not able to fulfill this and limiting his coverage to those segments where the party has some chances.
There are suggestions coming forth from with Jana Sena for heroes like Ram Charan, Allu Arjun, etc to come and help Jana Senani in his cause. They have some crowd pulling presence. How can they jump into campaigning uninvited? The insiders say Pawan is not in the habit of requesting or inviting anybody. It has become a subject of debate internally whether Jana Senani is missing election strategy by campaigning solo while other parties are employing every talent available with them.
There is JD Lakshminarayana who has some celebrity status as the one who investigated into Jagan illegal assets cases in the CBI. But he is confined to Vizag MP seat. Similarly, Narasapuram MP seat ticket is given to Naga Babu who also cannot come out and whose crowd pulling abilities are remote though he has strong TV presence. Party insiders want Naga Babu at least to take initiative and bring in additional star campaigners to fill the gaps in electioneering.