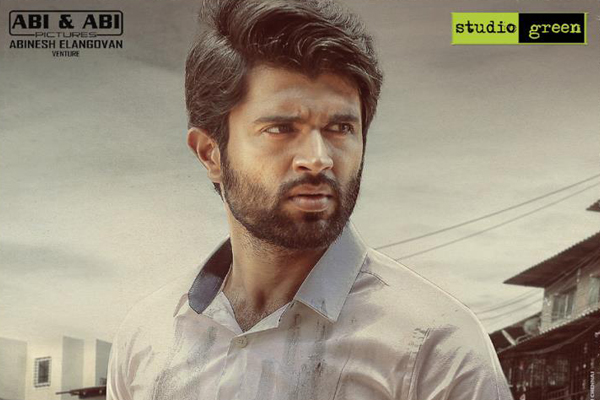 Vijay Devarakonda's political thriller NOTA is gearing up for grand release on October 5th. The film is made as a bilingual in Telugu and Tamil by director Anand Shankar. The teasers and trailers have clearly hinted that the story has a political backdrop and Vijay Devarakonda will be seen as Chief Minister's son who will succeed his father under dire circumstances.
NOTA has a strong connect with the politics of Andhra Pradesh and Tamil Nadu. There are a few scenes in the film inspired by the political events that have unfolded in recent times. Audience will relate some crucial episodes in the film to contemporary politics in Andhra Pradesh. Scenes involving the references of NTR, Chandra Babu Naidu and Jaya Lalitha are showcased in the film
Vijay Devarakonda's role will be quite intense and riveting. Mehreen Pirzada is the film's leading lady and Satya Raj plays a significant role in the film.