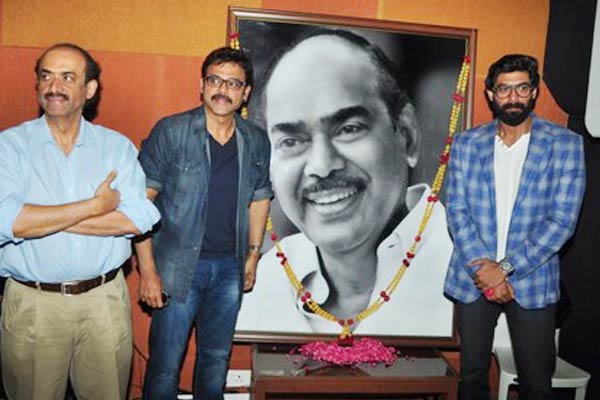 On the eve of legendary filmmaker D. Rama Naidu's 79th birth anniversary, a museum of cinema was unveiled in Vizag by his family members. The museum will exhibit all that goes into the entire process of filmmaking. Rama Naidu's idea was to make an archive of every Telugu film, but unfortunately most of the equipment that was used in the olden days was lost or sold.
The Daggubati family which has been in the industry from the past five decades is doing their best to upkeep the cameras and other equipment of films that were made by their production house. Rana Daggubati, grandson of Rama Naidu, has decided to start a restoration unit to store the old negatives and contribute them to the museum. As it is an expensive process, the Baahubali actor has decided to shell out a part of his remuneration as a contribution for the maintenance of the museum.
Also, Rana is interacting with some of Rama Naidu's friends and associates to retrieve the old cameras, negatives and some films. It is learnt that the Daggubati family is initiating huge plans to make the museum a memorable experience for the viewers.