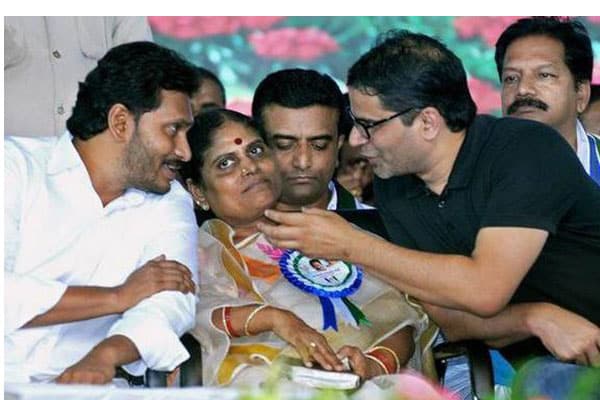 Prashanth Kishor
Political strategist Prashant Kishor(PK) who is the most sought after by almost all political parties till couple of years back, now seems to have no clients. He was the man behind Modi's 2012 Gujarat election campaign and 2014 general elections. Later in 2015, his winning streak continued with a surprise victory in Bihar elections for Nitish Kumar. He is currently working for YSRCP and Jagan as chief strategist. Surprisingly, he doesn't have any other clients other than YSRCP now. Let's see the reasons.
The Congress gave free hand to Prashant Kishor in UP election campaign but Congress debacled in UP elections.In Punjab also PK worked for Congress. But Congress main leader Amarinder kept him at a distance and applied his own strategies. Surprisingly Congress won in Punjab. This was discussed in Congress recent meetings. Congress party is now in talks with big data firm Cambridge Analytical which has in the past worked for Donald Trump's Presidential campaign and the Brexit.
Now, there will be state elections in 8 states are coming up, Prashant is not a chief strategist to any political party in these states surprisingly. "Indian Political Action Committee (I-PAC)" led by Prashant Kishor had clarified that they are working only for Jagan as of now and they are not working for any other political party in India at the moment.
Congress, BJP and respective state parties started working for 2019 lok sabha polls via assembly elections in Karnataka, Madhya Pradesh and Chhattisgarh. But Prashant Kishor is not pursued by these political parties. We have to wait and see if PK will become busy again as elections approach or he will be left with only YSRCP until 2019.