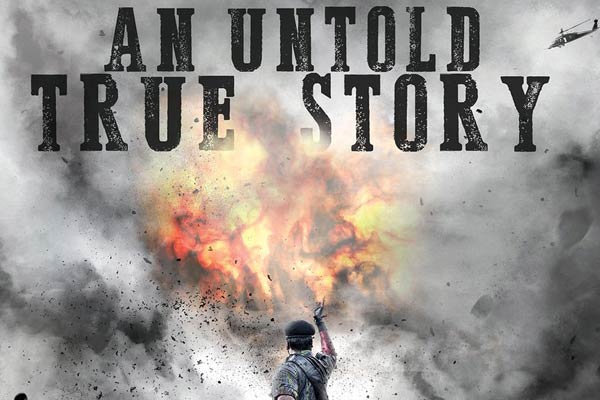 స్వాతంత్ర్య సమరయోధుడికి, తీవ్రవాదికీ మధ్య తేడా చెప్పగలిగేది ఒక్కటే! మనం చూసే దృష్టి! Here comes #OkkaduMigiladuTrailer.A revolt for respect! pic.twitter.com/Y8znpJAwtK

— Manoj Kumar Manchu❤️ (@HeroManoj1) August 19, 2017

Rocking Star Manchu Manoj pinned all his hopes on his next film Okkadu Migiladu. The theatrical trailer of the film has been released today which has been tipped with patriotism and discusses about the safety of women in the society. 'A Revolt for Respect' is the theme of Okkadu Migiladu and Manoj looks energetic in both the assigned roles. The trailer showcases some high voltage action episodes and Manoj as LTTE Chief along with his performance is the major highlight.
On the whole, Okkadu Migiladu trailer has been impressive and is laced with interesting elements. The result depends on how debutant Ajay Andrews deals the film keeping the audience engaging. Manoj sounds quite confident about the film. Anisha Ambrose played the female lead and SN Reddy, Lakshmi Kanth N bankrolled the movie on Padmaja Films and New Empire Celluloids. Okkadu Migiladu has been aimed for September 8th release.