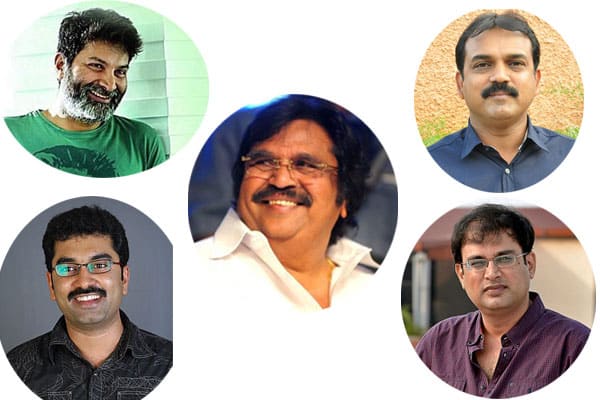 We have seen several writers later turned directors and some of them were successful and some. This trend started long back with Dasai Narayana Rao and in the current generation too successful directors like Trivikram and Koratal were once actually successful writers. Young lot like Vakkantam Vamsi is already doing his debut movie and another writer like Gopi Mohan are currently planning their debut movie as director. But it seems there is also a reverse trend.
Recently, Anil Kanneganti who directed movies like Mr. Nokia (Nookayya) and Run movies is one such examples. He narrated a story to Allu Arjun. But Bunny did not finalize on the deal. So Anil Kanneganti narrated the same story to Nara Rohit and he okays the story immediately. Then Bunny came to know about this and called Anil and bought the rights of that story through his friend Bunny Vas. Seems Anil Kanneganti could make a good deal out of this. Reportedly, Anil sold another story to the director KS Ravikumar too. He is also preparing another story for Nara Rohith.
This is not the case only with Anil. There were several others in the industry who are following this path. For example, Vema Reddy, who directed movie "Chakkiligintha" starring Sumanth Ashwin (s/o producer MS Raju) was also a writer and worked with Sukumar for several movies including Arya and Arya-2. Probably if he had made a hit movie outside, he would have got a chance to direct Bunny for his next. So he turned writer again and provided inputs for many movies including Chiranjeevi's Khaidi 150. He is currently most sought after as writer who could do "script repairs". Same is the case with Raja simha who directed the movie "Okka Ammayi Tappa" with Sundeep Kishan and Nithya Menon. That movie was dud at box office. But he wrote for several success movies. In fact entire Gona Ganna Reddy character in Rudramadevi is from his pen. All Telugu-English proverbs part in Shankar Dada MBBS movie also was from his pen. But he could not convince Bunny with his script of "Okka ammayi tappa" but he got assurance that if he can make a successful movie outside, he will get a chance from Bunny for his next. But unfortunately Rajasimha could not make it. So he is also back to script work and working on providing "script assistance" for many movies.
So this seems to be a new trend in the industry now and the writers who go on to become directors have some confidence now. Because even if they don't succeed in their directorial ventures, industry is not calling them off completely but utilizing whatever the services they are good at providing. Actually this is good deal for writers!!!
Telugu360 is always open for the best and bright journalists. If you are interested in full-time or freelance, email us at
Krishna@telugu360.com