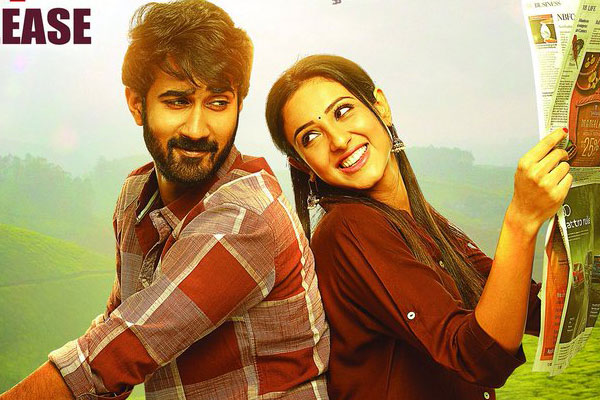 Director Sampath Nandi turned producer for a romantic entertainer titled as Paper Boy. The film has Santosh Shoban, Riya Suman and Tanya Hope as the lead roles. Paper Boy garnered good attention from audience ever since the heartwarming posters and teasers hit the social media.
In a much needed boost for this low budget film, the entire theatrical rights have been snatched by Mega producer Allu Aravind. After watching a special premier of the film, Geetha Arts has offered a handsome price to Sampath Nandi to acquire the rights.
Though the price has not been disclosed for media, it is reliably learnt that it a lucrative deal for both parties involved. The producer is very happy to bag decent table profits and Geetha Arts has got hold of a quality product for the price they offered. They are now planning a strong promotional blitzkrieg for Paper Boy and also looking release in a good number of screens all over.
The film is releasing on August 31st.