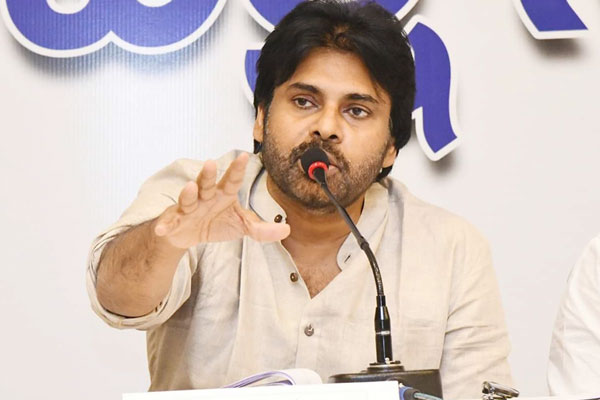 Whatever it is, the Jaganmohan Reddy government's hidden agenda is raising serious concerns on the fate of Andhra Capital City. The High Court has already given a deadline to the government to clarify its stand or else it would give orders for completing Amaravati works. Now, Jana Senani Pawan Kalyan demanded full clarity from CM Jagan whether he is going to build Capital for Andhra Pradesh or not.
Senani expressed disappointment that 30 lakh construction workers all over the state were thrown out of work. While appearing to correct mistakes made by Naidu Circar, the present government has further complicated the sand mining and supply. The sand lorry owners complained to Pawan that their families are on the roads without work now because of the vague and biased sand policy.
Pawan told Jagan government that the sand shortage is leaving a bad impact on all sections of people. The overall economy has fallen in crisis. Very secretively, sand online bookings are being done during night. Senani objected to the 486 GO giving GST concession to 6,000 sand lorries to be newly given. This will be complained to the Centre. What a pity that tea is not being made available at High Court premises? Jagan should clarify whether he is shifting HC to Rayalaseema or not.