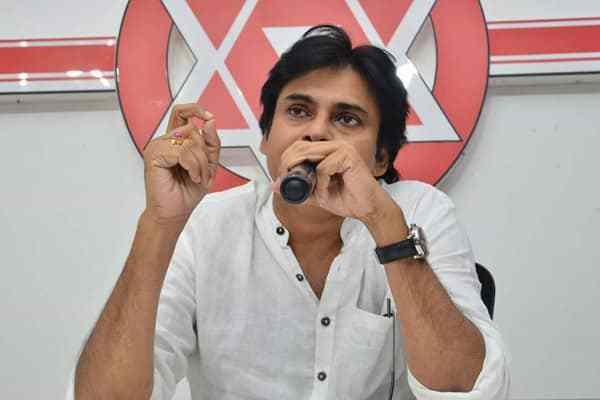 Jana Sena chief Pawan Kalyan sailed with the Telugu Desam and Bharatiya Janata Party from 2014 elections. He was in alliance with these two parties that have come to power after the elections both in the State and at the Centre.
However, in the pretext of some failures of both the BJP and TDP, Pawan Kalyan broke his alliance with them and worked independent for some time. Later, he moved close to the CPI and CPM and worked with them for a couple of months since 2017. However, in the early 2018, he moved away from the two Left parties, particularly after his futile exercise of Joint Fact Finding Committee where he tried to study the flow of funds from the Central government to the State. The fact finding committee had two sittings with persons like Undavalli Arun Kumar and Jayaprakash Narayana, who found some facts, but could not continue further.
After this dam squib exercise, Pawan Kalyan launched his Uttarandhra tour and had covered Srikakulam and Vizianagaram districts, where he addressed several public meetings hitting at the ruling TDP and the BJP. However, ahead of his second leg of tour in Uttarandhra, Pawan Kalyan had shifted his base to Vijayawada and held a meeting with CPI secretary K Ramakrishna. It was his first meeting with the CPI leader after four months gap.
The leaders have agreed to have a common programme and Pawan Kalyan found some similarities between Jana Sena and the Left parties. They have decided to hold Kadapa district bandh on June 29 seeking steel plant there. Not accepting the TDP's hunger strike for the same cause, the CPI and Jana Sena accused the TDP of preventing the steel plant in the district by insisting on huge bribe.
Pawan Kalyan went one step forward and alleged that Jindal had dropped his steel plant proposal fearing the bribe demanded by the TDP leaders. He also claimed that several investors have complained to him about the corruption in the State during his London tour.
If aligns with the Left, it is clear that Pawan Kalyan would be targeting the TDP more and it would give tough time for the ruling party in the State to counter his attack.