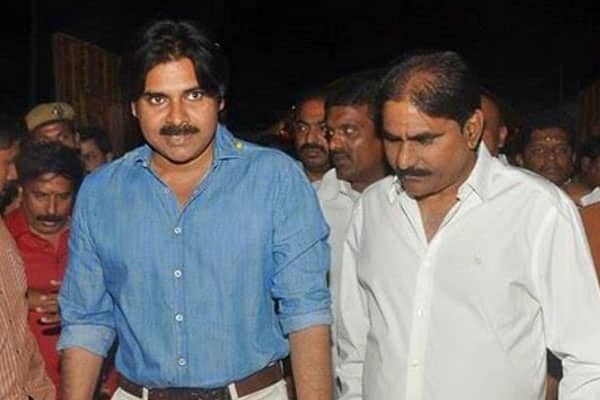 Pawan's Agynaathavaasi audio released last week and the function was telecast in TV5. Usually most of these movie functions get telecast in NTV, TV9 and one more entertainment channel like MAA music or Gemini music. But surprisingly Agynaathavaasi function was telecast in TV5.
It seems NTV Narendra Chowdary also was surprised with this development. He came to know about this few days before audio function and he directly called Pawan Kalyan. He mentioned to Pawan Kalyan that NTV has always supported Pawan Kalyan and his party Jana Sena and gave full coverage to PK's political events and covered all his political updates in his channel. So he expected PK's movie audio rights for NTV. But, it seems, Pawan Kalyan's reply stunned this NTV Chowdary
Probably Pawan Kalyan is a true business man. Reportedly, Pawan answered NTV Chowdary that – "Politics is Politics and Business is business (i.e. Politics is different from business)". Seems, Pawan made it clear to NTV Chowdary that even though they support PK in his political ventures, PK will not reciprocate that support into any sort of business benefit through his movies. This left NTV Chowdary wondering that Pawan Kalyan is not an easy person to deal with like Chiranjeevi and he decided to be careful with PK from now on.