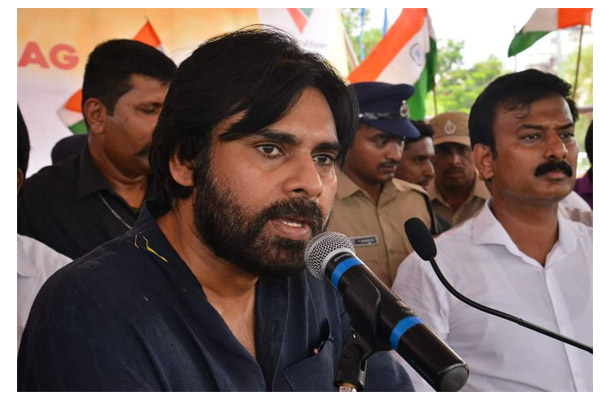 Janasena Chief Pawan Kalyan who is on a 3-day tour in Chittoor district has condemned the state government and AP CM Chandrababu Naidu. Speaking in a road show in Srikalahasti, 'Chandrababu failed to do justice to the people of his own district. What will he do for the people of other districts?
CBN is delighted to give thousands of acres for people coming from abroad, while it has failed to do justice for the people for the people of his district. Why isn't the state government giving compensation to the Chittoor people along the lines of Vizianagaram, Srikalahasti, and Nandhyala?' questioned Pawan Kalyan.
It looks like the Janasena Chief has forgotten what his brother, Chiranjeevi has done to Mogaltur. At that time, Pawan Kalyan was heading Yuvarajyam, the youth branch of Prajarajyam Party founded by Chiranjeevi on August 26, 2008, and later merging it into Indian National Congress in August 2011.
Telugu360 is always open for the best and bright journalists. If you are interested in full-time or freelance, email us at
[email protected]