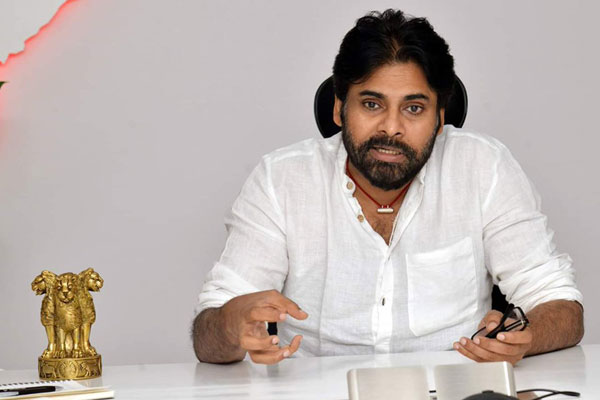 Both the ruling TDP and the opposition YSR Congress Party are finding it difficult to understand Jana Senani Pawan Kalyan. They feel Pawan may eventually join hands with one of them in coming election. It is because Jana Sena has no strength to win the poll on its own. But still Pawan wants to go it alone. He has become a political enigma in AP which will see a tough battle between Chandrababu and Jaganmohan Reddy if Pawan contests separately.
Once in the past, Pawan had clearly said he was more interested to test his party's strength by going it alone rather than becoming part of an alliance. Pawan's idea is to sustain his party and bring it to the top level in the long-term. His actions so far reflected the same spirit. Though the YCP leaders are wanting to have an alliance with the Jana Sena, Pawan is giving strong indications that he is not interested in this.
Analysts say Pawan is obviously not interested in power or sharing power by forming alliances and playing king maker role in the state or at the Centre. But there is a feeling Pawan may join some alliance just because he supported the BJP-TDP alliance in 2014. The BJP formed government at the Centre and the TDP came to power in AP but Pawan had broken friendship with both of them. Apparently, Pawan had not taken any benefits out of his closeness with TDP and BJP after 2014 poll. Moreover, he became closer to the Left parties.
G.Ravikiran
Telugu360 is always open for the best and bright journalists. If you are interested in full-time or freelance, email us at
Krishna@telugu360.com