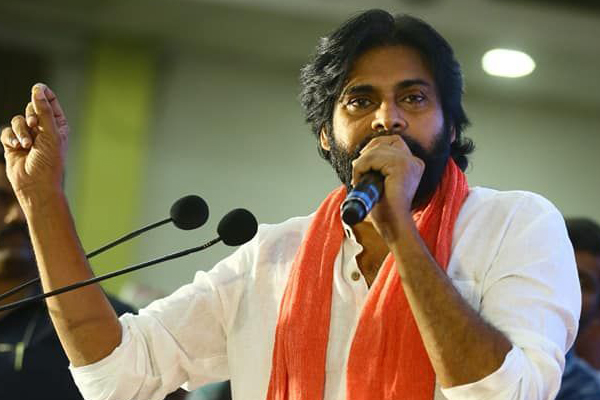 It is known news that cracks appeared on the road that led to the Polavaram project site and that led people in that area fearing of earthquake. The incident took place on Saturday and the videos showed massive cracks in the mud road. Local people got panicked at the incident and officials rushed to the spot to review the situation. This also led to 25 villages in the area losing electricity as electric poles uprooted because of cracks in ground.
Pawan Kalyan posted videos of the Polavaram road cracks and took potshots at Chief minister as he questioned whether CM's realtime governance noticed this or not. It is known news that CM has been boasting of realtime governance in the state and telling that AP state is a leading innovator in technology adoption. Pawan tweeted, "I hope Hon. CM Sri. CBN garu's real time governance has noticed how a road of one kilometre near Polavaram Project had split as if some earthquake occurred. Please give a clarity to peoplewhy it happened."
We will have to wait and see how government reacts on Pawan's questions.
I hope Hon. CM Sri. CBN garu's real time governance has noticed how a road of one kilometre near Polavaram Project had split as if some earthquake occurred. Please give a clarity to peoplewhy it happened. pic.twitter.com/P51oInegy2

— Pawan Kalyan (@PawanKalyan) November 4, 2018