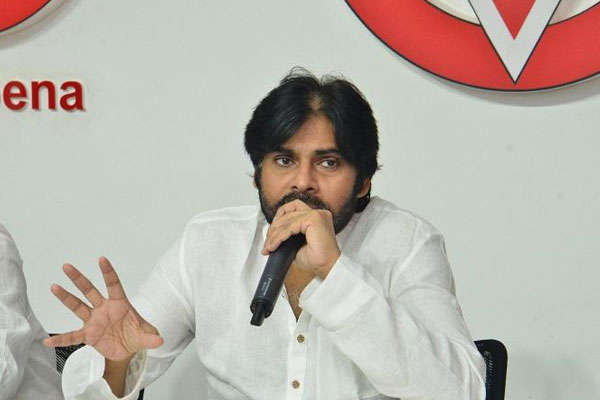 During a recent interview, Pawan Kalyan responded to the question of when the MLA candidates of janasena party will be announced . He told janasena will announce the candidates only after TDP and YSRCP announce their party candidates.
In 2018 Telangana assembly elections KCR announced MLA candidates much before the notification. Some political analysts opined that, it is also one of the reasons for TRS massive victory as that give ample time for the candidates to go into the people and also to rectify any mistakes from their side. After Telangana elections, there were reports that even TDP also planning to follow the same strategy and announce most of the candidates by the end of January itself. There were similar reports from YSRCP as well.
But it seems Pawan Kalyan is in no hurry and will be announcing the candidates only after TDP and YSRCP. This may give him some edge to workout on social engineering and social equations and plan the candidates accordingly. Moreover fans of janasena are saying that, announcing candidates early is not mandatory requisite to win the elections and there were instances when the parties bit the dust despite announcing the candidates early. We will have to wait and see whether the plan of janasena chief will work out or not.