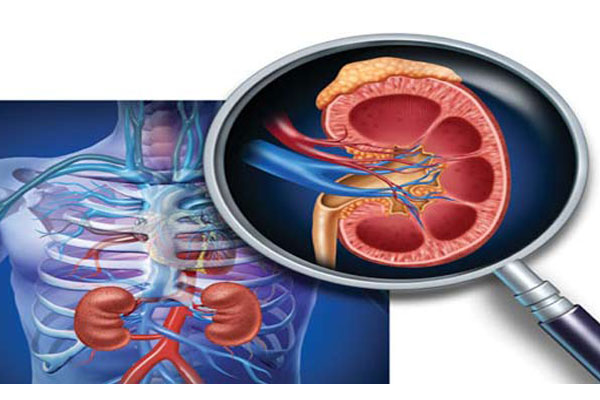 Uddanam nephropathy
The Uddanam region lies in Srikakulam district consists of the mandals of Kaviti, Sompeta, Kanchili, Itchapuram, Palasa and Vajrapukotturu, accounting for more than 100 villages in total. Pawan Kalyan's visit to north coast already created a stir.
According to the WHO, Chronic kidney disease of unknown aetiology (CKDu) is a serious public health problem which appears to disproportionally affect poor, rural, farmers in hot climates. The kidney epidemic in the region is termed as Uddanam Nephropathy adopted at the 2013 World Congress of Nephrology.
Almost one third of population in Uddanam region suffers from CKDu and the number of patients undergoing dialysis in RIMS, Srikakulam has been increasing exponentially. The name Uddanam means a beautiful garden but now has become a death zone.
Dr. Ravi Raju, is associated as Principal Investigator with the ongoing epidemiological study on the prevalence of kidney diseases in North Coastal Districts of Andhra Pradesh, conducted in collaboration with Harvard University, USA. The Vice Chancellor of NTRUHS managed to draw the attention of Government and the media about the high prevalence of this chronic disease affecting the health and economy of the region.
The cause of the disease was unknown until 2016 and is not yet conclusive. Bhabha Atomic Research Centre (BARC) conducted the water and soil analyses of the region and attributed excessive levels of silica in the water to the kidney diseases. ICMR is carrying out a large-scale study to arrive at the final conclusion. The Government has been funding for the research of this non-communicable disease which is impacting individuals, families and the community, but no concrete facts have been established. However, the epidemic has gathered attention only in the past week especially after the documentary by Jana Sena and visit by the party president. Jana Sena leader's thought provoking ultimatum garnered response from Chandra Babu Naidu who assured utmost attention to the patients.
Intense stigma is attached to the disease and the high costs of treatment push affected people into poverty, which leads to further social and health problems.The Arogyasri card holders manage to get the dialysis treatment. The Chief Minister today ordered implementation of safe drinking water in the region as part of NTR SujalaSravanthi. He also declared that patients who suffered kidney damages in Uddanam area would be given life-time pensions if needed. If the cause of the disease is confirmed, the government can take appropriate measures to stop it.The public health dimensions of the epidemic need much more attention from the government.