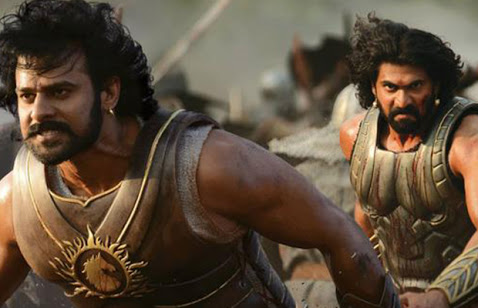 "Baahubali: The Beginning", India's biggest motion picture, will be screened in the Open Cinema category of the 20th Busan International Film Festival, to be held this year in Busan, South Korea from Oct. 1 to Oct. 10.
"Baahubali: The Beginning", the first of a 2-part epic drama, was directed by S. S. Rajamouli and produced by Shobu Yarlagadda and Prasad Devineni of Arka Mediaworks. Released on July 10th 2015, Baahubali: The Beginning" has shattered numerous records and today it is the highest domestic grosser in the history of Indian Cinema.
The 'International Cut' of "Baahubali – The Beginning" has been completed by editor Vincent Tabaillon of "Taken 2"," Incredible Hulk" and "Transporter 2" fame and will be screened at BIFF. Busan International Film Festival, founded in 1996, is one of the most prestigious film festivals in Asia. Showcasing new innovative cinema and supporting new talent has been the focus of this event since the beginning. Busan IFF 2015 will feature a total of 304 films from 75 countries – of which, 121 will be World and International premieres.
Sylvia Chang, respected actress and director from Taiwan, will be this year's head juror, along with other well known personalities such as Anurag Kashyap, Kim Tae-yong, etc.
Open Cinema Section of BIFF strives to feature works of wide popularity and success. A few other films that are to be screened within this category include the Chinese box-office hit "Monster Hunt", Miyazaki Hayao's classic animation "My Neighbor Totoro" and a Taiwanese youth melodrama "Our Times". Baahubali: The Beginning" is scheduled for indoor screenings on Oct. 4 and Oct 7, and an outdoor screening on Oct. 9.
S. S. Rajamouli will be at the screening of "Baahubali: The Beginning" on Oct. 4, which will be followed by a special Q & A session with the Korean audience and media.