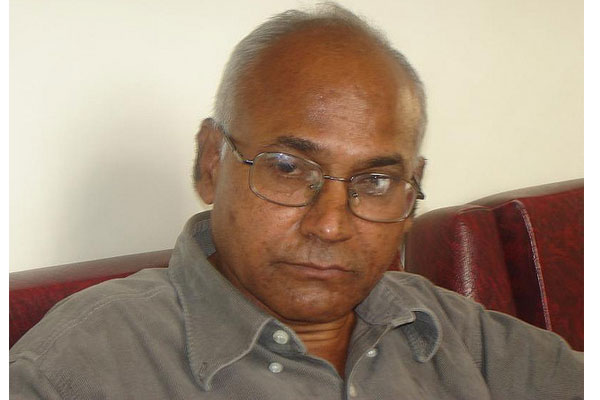 Noted social scientist Prof Kancha Ilaiah today took strong objection to the way the Telangana government interfering in the functioning of newspapers and media. Citing cases booked against him and Andhra Jyothi editor for publishing an article titled, " Is God A Democrat ?" but for High Court, the police would have harassed him and the newspaper editor Ilaiah thanked the court for staying the investigation against him by the police, and other civil society organization for backing him in his fight against what he called "fascist" tendencies in the Telangana government.
Talking to media this morning, he said complaints had been filed against his books in many states, but no state government had ever allowed police to book cases against him as was done in Telangana. He feels that the police registered the case against him with the full knowledge of chief minister K Chandrasekhar Rao just because he took the view that separate Telangana state would be a feudal kingdom where ordinary masses continue to suffer and it would go in the way of Bimaru states such MP,Bihar etc if the was disconnected from the coast.
He expressed shock that Marxist intellectuals in the company of T-government, who talk of civil rights also keeping silent when the rights of a social scientist to inquire, research and publish his findings in newspapers.
He advised the state government to frame guidelines for journalists and columnists so that they would be knowing what to write and what not in the state of Telangana. "You(chief minister KCR) have ace journalists like Allam Narayana , who is chairman, Telangana press academy, and eminent professor like G Haragopal, Kodandaram Reddy and Ghanta Chakrapani. You can formulate guidelines for journalists and newspapers so that they would be knowing which hurts the government and which is not," he said.
Ilaiah said he would be happy to follow the guidelines framed by the eminent people before writing articles for newspapers as he they were more informed and intellectual than he was.