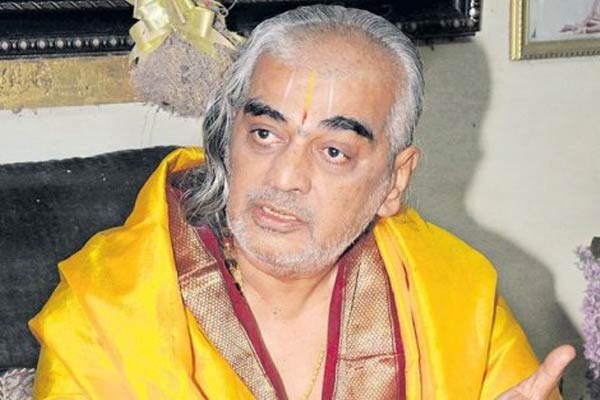 AP Brahmin Welfare Corporation Chairman Vemuri Ananda Surya said that TTD retired chief priest Ramana Deekshitulu is politicising the sacred place of Tirumalaof by indulging in a misinformation campaign about alleged Agama Sastra violations and damaged TTD jewellery.
The efforts of Ramana Deekshitulu were not to uphold the divinity of Tirumala hills but to serve the vested interests of false gods. Deekshitulu himself was a witness to the breaking of Ruby jewellery during Garuda Seva but still he is spreading lies with ulterior motives.
Ananda Surya asked as to which god Deekshitulu is serving as he was known to wear T-shirts while in Tirumala service and he used to harass fellow priests without the least human values. Now the TTD priests are happily and harmoniously doing their duties without any misunderstandings that were there during Deekshitulu's time.
Ananda Surya advised Deekshitulu to realise what terrible disservice he did to the God of Seven Hills when the rulers in the past tried to limit TTD's authority to only two hills. Which god are you serving then? What right do you have to question the religious beliefs of the rulers? he asked Deekshitulu.
Ananda Surya also asked Deekshitulu what was his share in the Rs 1000 crore scam in the Kalyanamastu mangalasutrams scheme at the time of former chairman Karunakar Reddy.
Telugu360 is always open for the best and bright journalists. If you are interested in full-time or freelance, email us at
Krishna@telugu360.com