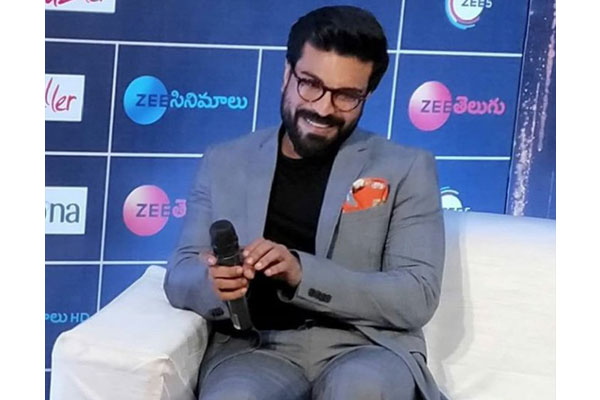 It is known news that KTR, who was the chief guest at the pre release function of Vinayak Vidheya Rama movie, commented about Ram Charan possibly entering politics in future. When asked about KTR comments, Ram Charan made interesting comments.
Ram Charan has been promoting his upcoming movie Vinaya Vidheya Rama in TV channels and in one of the interviews he was asked to respond on KTR comments. Ram Charan told that KTR appreciated his oratory skills in that function. But, he added, in Tollywood there are many actors who have very good oratory skills but having good oratory skills is not sufficient to enter into political arena. Ram Charan told that, being in politics is responsible position and it needs lot of knowledge and dedication. So, he concluded, there is no chance of him entering into politics in near future.
Ram Charan Vinaya Vidheya Rama is all set to release this pongal and already censored with U/A certificate.