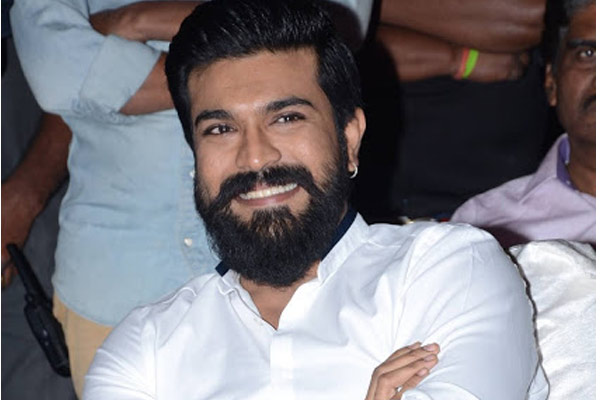 Ram Charan, the actor who has tasted a resounding success recently with Rangasthalam, responded on the question if he will support or campaign for Janasena. He was talking with media in a private program today.
Ram Charan was asked about his political stand by the media – whether he will support Janasena or campaign for Janasena, given the fact that his father and mega star is still in Congress. Ram Charan initially responded for the question diplomatically that – their family's support is always with Pawan Kalyan. Then he got the question even more specifically whether he will campaign for Janasena or not. Ram Charan told, "In 2009, when I was campaigning for PRP, Babai (Pawan) told that it was too early for me (Ram Charan) to do such political campaign. If Pawan asks me or instructs me to do so, I will join his campaigning, the next minute.
So, with Ram Charan clearly saying he is ready to even campaign for Janasena, it is clear that mega family will show no hesitation to support or campaign for Janasena even though Chiranjeevi is continuing in the politics as Chiranjeevi is very passive in politics .
Telugu360 is always open for the best and bright journalists. If you are interested in full-time or freelance, email us at
[email protected]