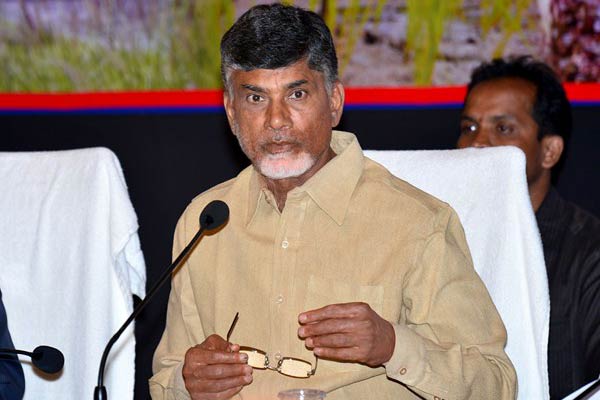 Andhra Pradesh Chief Minister Chandrababu Naidu has been facing life threat from Maoists. Maoist activists are supposedly tracking Naidu's movements.
Naidu and family entered into their new house at Jubilee Hills in Hyderabad this week. If the buzz is to be believed, an unidentified woman entered the premises and was allegedly following the movements of the Chief Minister and his wife. The security personnel were suspicious about the woman who was taking pictures of the newly constructed home. Upon purportedly questioning her, she called herself a friend of Naidu's daughter-in-law Brahamani. Suspecting the intentions of the woman, AP police were called in to investigate. Brahamani denied inviting any of her friends to the ceremony. The woman apparently has connections with Maoists. The officials are yet to reveal the details and supposedly the investigation is in progress.
In a similar incident during Budget sessions, police allegedly detained seven unidentified persons in the Assembly Lobby. These people seemingly belong to Vishakapatnam agency area, entered in two groups of 5 and 2 respectively into the assembly lobby and were suspiciously wandering near the prominent leaders' chambers. Upon investigation, they purportedly claimed that they are AgriGold victims and wanted to throw papers in the assembly. Supposedly after the interrogation and confirmation, they were let go.
At the start of this year, Maoists have conducted a recce of the AP Bhavan in Delhi six times and some of them had masqueraded as journalists. Post bifurcation Maoists have been sending such signals. Maoists named five to six other top TDP and Congress leaders of coastal Andhra region including Nara Lokesh.
Around six months back, Maoists suffered a major blow in an encounter with police at the Andhra Odisha Border (AOB). About 30 Maoists were killed and around 15 top Naxalite leaders were shot dead. Anticipating retaliation, the CM's security was increased beyond Z-plus.