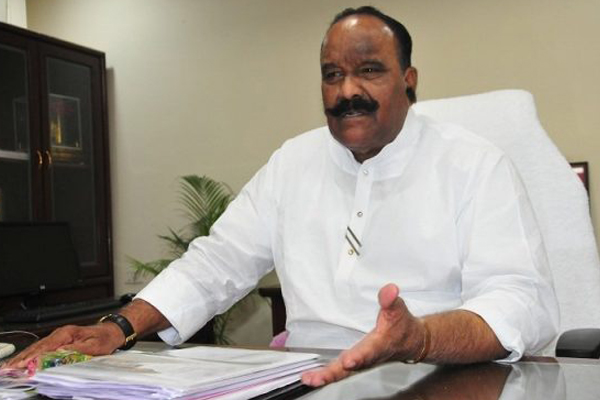 Politicians' casual remarks will prove very costly during election season. The same is the case with Telangana Home Minister Nayini Narsimha Reddy.
He is forced to take back his words in the face of a severe onslaught by Congress Working President Revanth Reddy who has made it a big issue in media and also preparing to bring pressure on the election authorities to take action.
It was reported in sections of media recently that Nayini was very unhappy about KCR for not giving him time to discuss his future plans for fielding his son-in-law in next elections.
While expressing his concern about this with some leaders, Nayini has said that KCR has proposed to give Rs. 10 crore towards election expenses so that Nayini himself should contest in a seat selected by the party in December elections.
Revanth Reddy was quick to lap up this point and he began making allegations how TRS was planning to subvert the election process by using money power.
Faced with no option, Nayini has now said that it was nothing but a small slip of tongue on his part. He said that he actually wanted to put the figure at just Rs. 5 lakh to Rs. 10 lakh but said a higher figure by mistake.
Nayini's mistake has given enough scope for opposition to corner TRS and KCR now.
Telugu360 is always open for the best and bright journalists. If you are interested in full-time or freelance, email us at
Krishna@telugu360.com