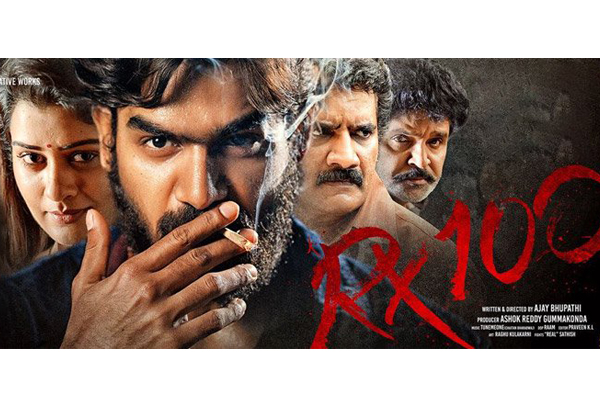 Milan Luthria is working on a remake of Telugu hit "RX 100", which will also mark the debut of Suniel Shetty's son Ahan in the film industry. The filmmaker says it will not be a "typical candy floss romance", but an edgy version of the modern day love story.
"I am very excited to make this film. It is something different for me and that is what I have always looked out for. Just about when people tried to put me in a box and say that I make a particular kind of movies, I always like doing something else," Luthria told IANS over the phone from Mumbai.
"They have called me a women's director, an underworld director, a two hero filmmaker. It is good to change. I keep changing. Anything news is exciting for me. It gets my adrenaline flowing and then of course 'RX 100' is a very interesting film," he added.
The Telugu version of "RX 100", a drama film, stars Kartikeya Gummakonda and Payal Rajput in the lead. The film is described as a raw love story with an interesting twist. It is being bankrolled by Sajid Nadiadwala.
"It is a kind of film you watch once and you want to watch again. It has a very haunting quality to it, which stays with you. The reason to do a film is that you have good people to work with, you have a good story to tell. Sajid is amongst the finest producers in the country today.
"Ahan is a wonderful young man, very much from our business and very well brought up."
Luthria feels it is "not a typical candy floss romance".
"And that is one thing which attracted me to it. We keep saying that we need to try and make different films, but when we say different it doesn't have to be something which is absurd. It just has to be different from what is happening in the movies."
He feels the remake should be approached with a mixture of respect for the original and a little bit of an open mind.
"When you are paying money and acquiring the product, there is no point in trying to be super smart and just changing things for the sake of changing them.
"I believe one must respect the thought process of the original filmmakers and their instincts because they have been proved right. Don't fiddle with the foundation but a certain interpretation does come in from filmmaker to filmmaker," added the filmmaker, who has helmed "The Dirty Picture", "Once Upon a Time in Mumbaai", "Kachche Dhaage", and "Baadshaho".
"Many things are different between Hindi and Telugu cinema and one has to keep that in mind. Music has different flavour, the costumes are different. That is the challenge of a remake."
Talking about Ahan, he said: "We were looking for something which would suit him. This came and seemed right. That is how it is done. We thought we should try and find something unusual rather than the conventional Hindi launch film, something which is edgy, a little different, new take on young romance with a little bit of action."
Is the search for the female lead on?
"We are looking for her. We haven't zeroed in. At the moment, lot of writing work is going on. We are just busy planning the film out."