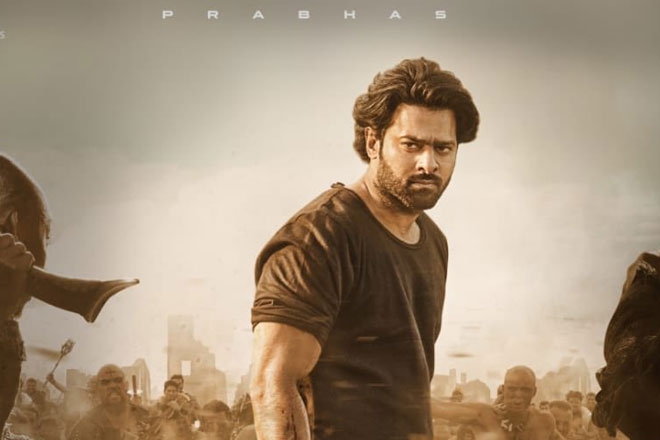 Saaho, the most eagerly awaited Indian film of the season, is set for a grand release all over the world on this 30th. Trade circles are predicting huge openings in all territories. While the advance pre sales at domestic box office are overwhelmingly impressive for all languages, the overseas bookings are solid only for the Telugu version. The response for Hindi and Tamil version is lukewarm as of now.
The main reason for this is the high ticket pricing for the premiers. Usually, Telugu audience embrace big ticket films on premiers day irrespective of the pricing. But, Hindi audience generally watch films on Fridays only. Also, Tamil audience prefer only watching Rajinikanth and Vijay films even if the ticket prices are high and they skip other heroes films. So, due to the high ticket pricing of Tamil and Hindi versions similar to that Telugu version, the strategy might not yield the desired results because the footfalls are going to be lower than expected for these two languages. We have to wait till August 30th to see what is the overall impact of this ill-planned strategy.
Saaho need to perform well in all languages because it was sold for exorbitant prices in all areas. Nearly 350 Crores is at stake and the film need to rake in strong revenues in the first weekend itself to enter the safe zone.