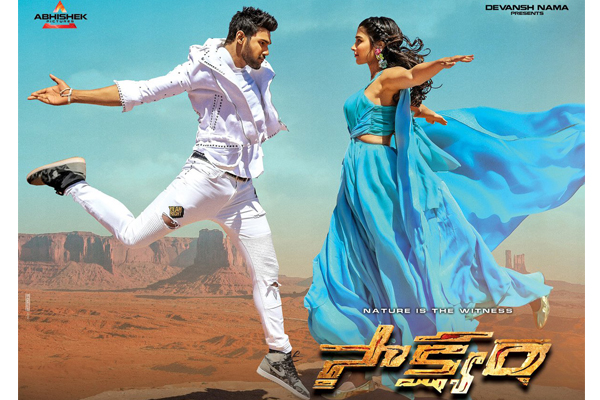 Saakshyam pre release business
Despite not having a notable box office success, young hero Bellamkonda Suresh's films are doing strong pre release business in all areas. The commercial failure of his previous film Jaya Janaki Nayaka has no impact on the pre release business of his upcoming film Saakshyam.
As per trade reports, the Nizam rights of Saakshyam were valued at 7 Crores and given to Dil Raju. The combined theatrical rights of Andhra region are likely to fetch around 14 Crores and Cedded rights are valued at 5 Crores. The satellite , digital and Hindi rights have recouped nearly 10 Crores for producer.
On the whole, nearly 40 Crores is at stake for Saakshyam. Srinivas' Jaya Janaki Nayaka did 45 Crores pre release business, but failed to break even in a single area. So, the box office result of Saakshyam is going to be a deciding factor for Bellamkonda Srinivas' career.
Produced by Abhishek Pictures, the film is made with top notch technical values with a talented technicians.