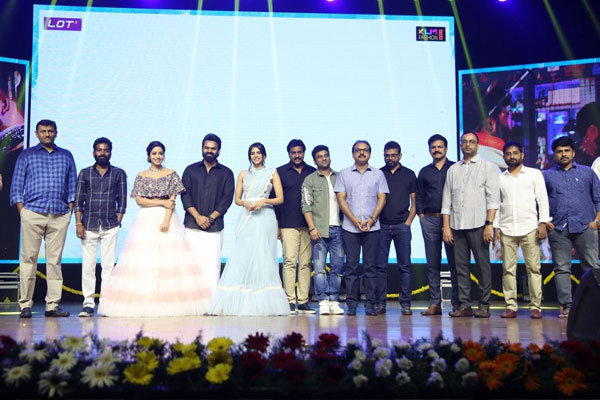 Hyderabad: Sai Dharam Tej, nephew of megastar Chiranjeevi, has become emotional recalling his series of flops. He pinned his hopes on his new movie 'Chitralahari,' directed by Kishore Tirumala. Sai Dharam Tej has paired against two heroines — Kalyani Priyadarshan and Nivetha Sethuraj, in Chitralahari, which is slated for release on April 12. Sunil played another important role in the movie.
After six flop movies, Sai Dharam Tej is eager over his next movie Chitralahari. Speaking about his previous six movies that didn't well at box office, Sai Dharam Tej said: "Few people come with success and go back with success. Some people would be around us as long as we're climbing success ladder. But, real friends are with us always. I realised about this during my short career in the Tollywood. The experience I got from these flops and attitude of people around us has really helped me do the role of Vijay Krishna in Chitralahari movie. There's no much difference between the role of Vijay Krishna and me as I have connectivity with the character."
The mega family hero has further said that Kishore Tirumala narrated the story line after his three flops. During the course of movie discussion, he had another set of three flops.
"So, after disaster of six movies, this Chitralahari is hitting screens. Regardless of success and disaster, I continue to good movies to win hearts of audience," maintained Sai Dharam Tej.