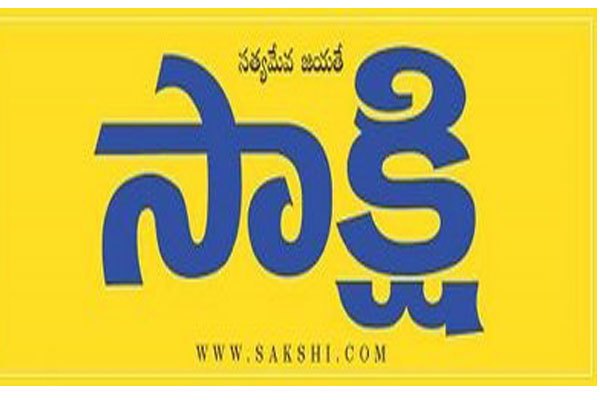 Family drama is most popular and most successful genre when it comes to Telugu movies. Because audience connect with such family dramas very easily as most of their lives also have similar family drama. It seems family lives of politicians also not an exception for this. And recently, "Sakshi" family page became 'Sakshi' (witness) for such family drama in YS family.
It all started with Priyadarshini Ram. People still remember this "love doctor" who was former movie director and once key person in Sakshi paper. He is currently taking care of Sakshi Family page. Recently, he thought of publishing a full page article on Sharmila as it was 5 years since her 'padayatra' before 2014 elections. Ram thought it would be a brilliant idea to make people nostalgic about Sharmila padayatra which was undertaken by her when Jagan was in Jail and he expected it would give boost to the party cadre.In fact, Sharmila was the only woman politician in the state to have done such extensive foot march touring entire State. So Ram prepared entire story on this and took it to Rani Reddy, who is close aide of YS Bharathi. Priyadarshini Ram Reddy had even taken latest interview from Sharmila about her experiences during padayatra. The article was supposed to be published on 29th July.
However what was proposed by Priyadarshini Ram Reddy was disposed by Y S Bharathi, and she clearly told that no article covering Sharmila padayatra would be published in Sakshi paper. Bharathi justified it, by saying when Jagan himself is doing Pada Yatra covering other padayatra will divert people's attention from Jagan's tour. So in the last minute Priyadarshini Ram article on Sharmila padayatra got scrapped and the article on Ghantasala's wife,that has been in cold storage for a few days, got published on that day. So it sent clear signals to Sakshi staff that nobody,including Sharmila would get coverage, other than Jagan in Sakshi paper.
Priyadarshini Ram Reddy had to oblige this as he had no option other than this. Once, he was a very key person in Sakshi paper and Sakshi TV. But later he had to leave Sakshi as there were differences between him and bigwigs of Sakshi. Actually one of his relatives had a blog in which he published series of articles that it is the 'creativity' of Priyadarshini Ram that made Jagan a mass leader as he was the one who designed all the articles, editorials and TV channel stories on Jagan after the death of Y S Rajasekhara Reddy. Even people at Sakshi were of opinion that Priyadarshini Ram himself is boasting in private talks about himself and saying he was the one who "made" Jagan. Obviously, this did not go well with Jagan and his family and he was shown the exit door. Later Ram himself got compromised and came back to Sakshi. But he was not given a prominent position like before, but was asked to take care of Sakshi Family page only. Now, it seems, he doesn't have full control on even family page also.
So this incident prove two things. First one Priyadarshini Ram Reddy cannot make a story even in family page without the consent of YS Bharathi, and second one, "it seems all is not really well within YS family too.