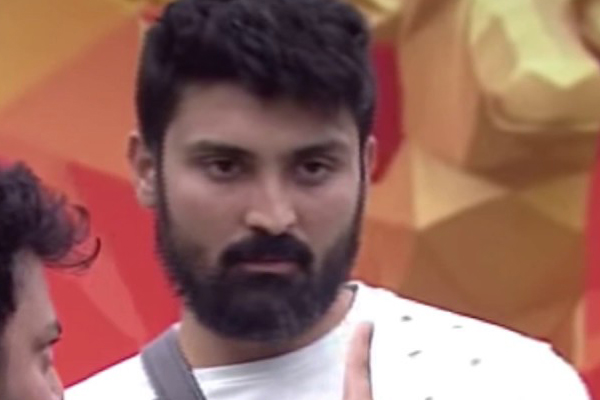 Samrat is one of the finalists of Bigg Boss season 2. He is competing with Kaushal, Tanish, Geetha and Deepthi for the coveted title. Today Samrat mother came on live in social media and interacted with netizens.
She told she is happy with her son reaching Bigg Boss 2 finale. She also told , she is happy with her son having earned so many fans through this show. She added, the family is eagerly waiting for her son to come back home as it is almost 4 months since he is in Bigg Boss house.
Later she started expressing her displeasure over some abusive comments on the internet by the fans of other housemates. Even though she did not mention the name of Kaushal directly, it was very clear that she was referring to Kaushal Army comments on Samrat. As of now no other housemates fans have attacked Samrat on social media with any type of abusive comments. She told, those people are abusing even the family members of Samrat , which is not good. She urged those netizens not to use abusive language on other housemates or their families. She told they have every right to campaign for their favourite housemate and they even have right to criticise other housemates. But it should be within the limits and they should not be using abusive language. She added, even words said on the face can be forgotten but the abusive words written on the net will be there forever and even after the years they will still be on record.
It is very clear how she is with her son facing abusive comments on the net because of the fans of other housemates ( read it Kaushal). Anyway that show will be ending in couple of days and all this will be ended irrespective of who wins the title.