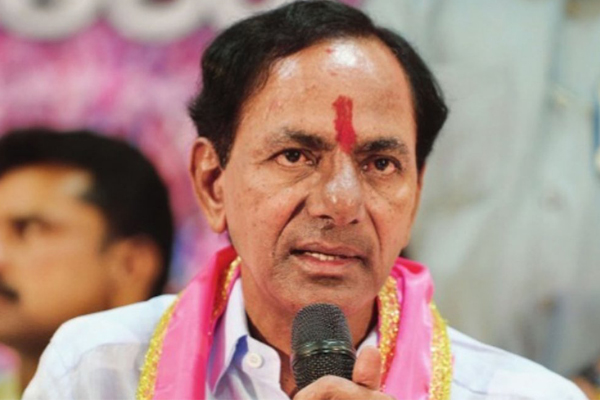 More surprising political developments are expected in Telangana in the next few weeks. Speculation is rife in Karimnagar district about CM K Chandrasekhara Rao likely to make many big and quick decisions around Sankranti festival. Karimnagar has been his favourite district used by KCR as an auspicious place for launching many events in his political career.
The present talk in Karimnagar district is that KCR will soon take a final decision on stepping down from CM post to make the way clear for his son K Taraka Rama Rao (KTR). Then he is expected to enter the 2019 general election by contesting from Karimnagar Lok Sabha segment. This district has proved to be KCR's best sentiment right from the beginning because of which he held 'deeksha' protest for separate statehood that eventually led to formation of Telangana.
KCR's final ambition is to make his son KTR CM and he himself play a key role in the national political scene. This will give his rivals no big scope to criticise him as he will keep them busy with formulating counter strategies to match his plans. Already, some heat is generated on the national scene after the reports that KCR will meet with Orissa CM Navin Patnaik, SP leader Akhilesh Yadav and BSP supremo Mayawati. There are also some favourable national developments to give a boost to his plans for forming Federal Front. Both Mayawati and Akhilesh are adopting an anti-Congress stand, which will give scope for KCR to convince them to consider Federal Front. Time will tell what kind of battle unfolds between KCR and AP CM Chandrababu Naidu on the national scene ahead of 2019 polls.
G.Ravikiran
Telugu360 is always open for the best and bright journalists. If you are interested in full-time or freelance, email us at
Krishna@telugu360.com