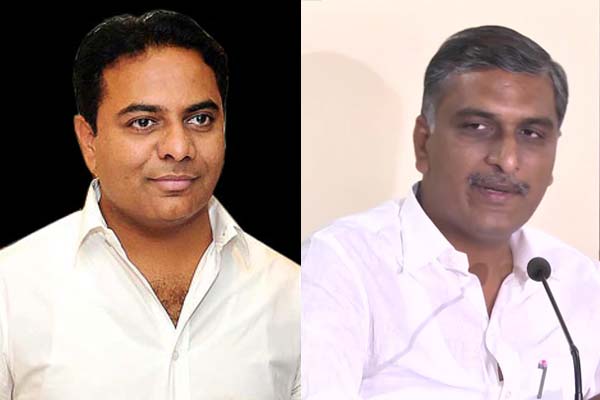 Comparisons are odious, they say. But it is difficult to live without comparisons. In comparison with the TRS' thunderous victory in Greater Hyderabad Municipal Corporation two months ago, the win of the pink party in Siddipet Municipal Corporation pales into insignificance. Counting of the votes for the election took place today.
Though the Telangana Rashtra Samiti won the election,but the wards where it lost are too many, munch to the chagrin of TRS poll managers. Normally, the election of a Municipal Council doesn't generate much discussion. Given the fact that the town is the headquarters of Siddipet Assembly Constituency held by none other than T Harish Rao, irrigation minister and next man of importance in Chief Minister K Chandrasekhar Rao's cabinet, the result has become a hot topic of discussion. Out of the 34 wards in the council the party won just 22 . All opposition candidates and independents have bagged 12 divisions. Incidentally, all the rebels of TRS, who filed nominations as independents, defeated the official nominees. Of the remaining candidates, one is a TDP rebel. two each from TDP and BJP and one MIM. TDP, as usual, drew a blank.
It is a setback to Harish, who is seen as the potential rival to KTR in laying claim for KCR's successorship. In the recent past he was in-charge for two elections- Narayankhed Assembly by-election and Siddipet Municipal elections. Though the party won the elections, they hadn't brought any laurel to poll manager, T Harish, as happened in the case of K T Ramarao in GHMC. Impressed by superb performance, chief minister KCR announced that he would deletate the Municipal Administration portfolio, which was under his control, to KTR as gift. IT , the other department KTR holds, has made him mega star of IT industry in India. As for Panchayat Raj, KTR stole the show at swachh Bharat Abhiyan, New Delhi, where his presentation on Mission Baghiratha was a super-hit. Union Rural Development minister Birendra Singh, who was chairing the session, was so impressed by the presentation, said it was one of the brilliant power-point presentations he had seen and it was better than that of the ones made by bureaucrats.
It clearly shows, Harish, despite his vast experience, appears to be lagging in the race.