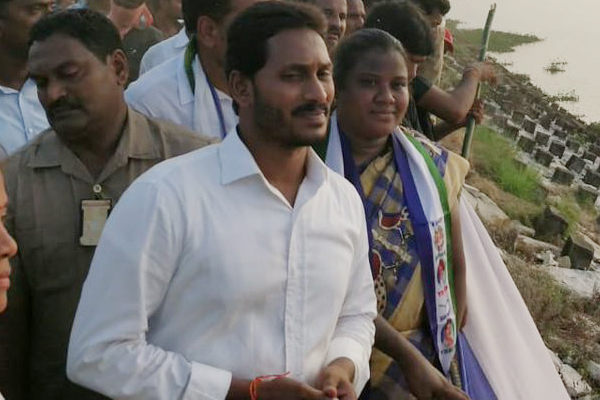 The AP Police have tried several times but failed to get a proper statement from Opposition leader YS Jaganmohan Reddy who is the victim in 'Kodi Kathi' knife attack case. Once again, the Special Investigation Team (SIT) issued notice to Jagan asking him to give his statement on what happened at the Visakhapatnam airport lounge on the day of attack. The notice comes in the wake of lack of response from Jagan to the investigating officials' earlier notices.
Jagan has been steadfast in his demand for a thorough investigation into the murder to attempt case by an independent agency outside of AP government control. The Vizag court has already ordered Jagan to hand over the blood-stained shirt he wore on the day of attack to the investigating authorities by November 23. The SIT officials have been asking for the shirt saying that it plays a major role as part of evidence.
The Kodi Kathi episode hit headlines once again after Jaganmohan Reddy raised it again during his padayatra road show when he held AP CM Chandrababu Naidu directly responsible for the incident. Jagan said that he had no trust in AP Police as the investigation is being conducted from a political angle. Jagan has also filed a petition in the High Court asking for an independent agency probe into the case but the court had asked why he was not giving any statement to the AP Police.
On their party, the TDP leaders are accusing Jagan and YCP leaders of trying hard to take political advantage and sympathy out of the Kodi Kathi incident.