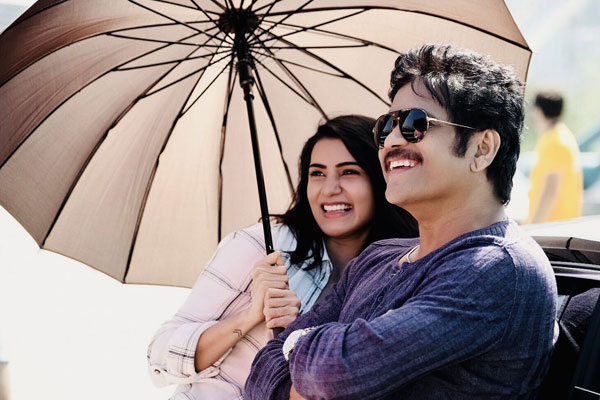 Sometimes few mistakes by the filmmakers add up to the poor narrative on the screen. A similar thing happened today at some multiplexes of Hyderabad where they are screening Manmadhudu 2 movie.
To cash on the overseas market, these days many filmmakers are releasing their Telugu films abroad with hard-coded English subtitles. This will facilitate the children of NRIs and non-Telugu audiences to understand the dialogues better. Even Manmadhudu 2 has also come up with the same idea.
Unfortunately, some digital prints in Hyderabad multiplexes have these hard-coded subtitles in the second half of the film. While the second half itself is a bit slow and boring, these subtitles added more to the woes of audiences, because which Telugu guy would love to watch a Telugu film with English subtitles?
Half an hour into the second half, these subtitles and narrative, together sounded like torture for some movie lovers.