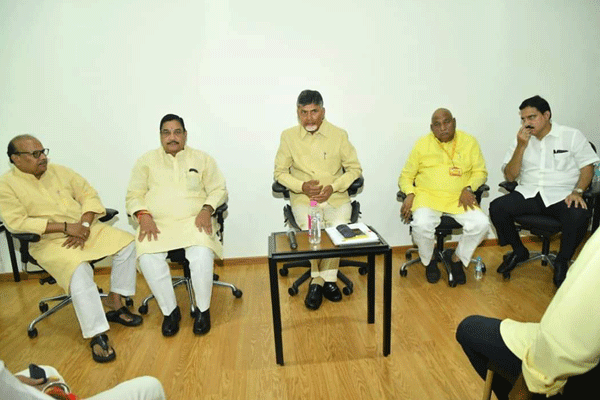 The Telugu Desam Legislature Party unanimously passed a resolution condemning the attacks on the party activists across the state. Party President N Chandrababu Naidu said that a separate toll free number would be started to receive and address complaints in this regard.
There were attacks by rival party on TDP leaders in Anantapur, Prakasam and Guntur districts. The activists were injured in clashes in Palnadu area.
Naidu asserted that the party would provide all help to the activists and leaders who should pass on information immediately to the party headquarters without wasting time. The TDLP meeting was held in Amaravati to chalk out a strategy to counter ruling party in the Assembly.
Naidu has said that the voice of all the other TDP MLAs should be heard more than his own in the House. There is a need to highlight and fight for the people's issues.