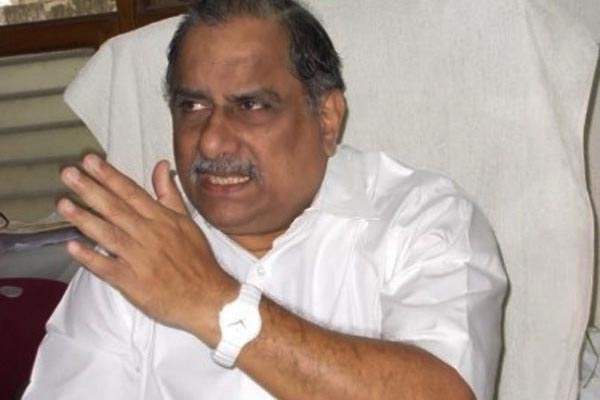 Kapu leader Mudragada Padmanabham said that the will be going ahead with his Padayatra from July 26 despite police officials denying permission. Demanding reservations for Kapus, through this Padayatra, he will cover 116 villages in 4 districts beginning from Kirlampudi to Amaravati.
At this juncture, AP CID had filed 69 separate cases during the Tuni arson where protesters burnt Ratnachal Express train, Tuni police station, police vehicles and injuring several cops. Speculations are rife that Mudragada is cited as A1 accused in 12 charge sheets of the 25 for inciting violence during the Kapu Garjana Mahasabha held in East Godavari district in January2016.
It may be recalled that the Chief Minister Chandrababu Naidu during his Padayatra before elections assured reservation to Kapus and also included the same in the manifesto. After forming the government, despite several letters from Mudragada requesting to fulfil the promise, there was hardly any progress. So, he launched a Kapu Garjana Mahasabha which was attended by 15lakh people in 2016. As the public address was going on, some agitators crossed the line, ultimately resulting in violence.
Police officials and later CID have conducted extensive investigations and finally charge sheets were prepared. However, the case is suddenly gaining pace especially with Mudragada going ahead with his Padayatra, consequently leading to criticism now. CID filing the petition in special court is also raising several eyebrows.
This is not something new in the country and many such incidents have taken place. Some of the zealots on several occasions lose the context of a social cause and opt violent measures. Courts often considered such incidents as mass hysteria. The court did not hold any individual responsible but it did support the arguments of some people backing the agitators. Often such acts are not premeditated acts or pre-planned. Judges held the partakers directly involved in these events responsible, instead of the organisers of the meeting.
In the Thuni Arson, the government declared that the anti-social elements entered the meeting. The government failed to recognize these anti elements who came in large number of vehicles. Accusing Mudragada for the entire event is atrocious and merely an act of retaliation by the government. The government should take the necessary steps when meetings on such large scale are being conducted. Especially they shouldn't be rigid in deploying police forces.