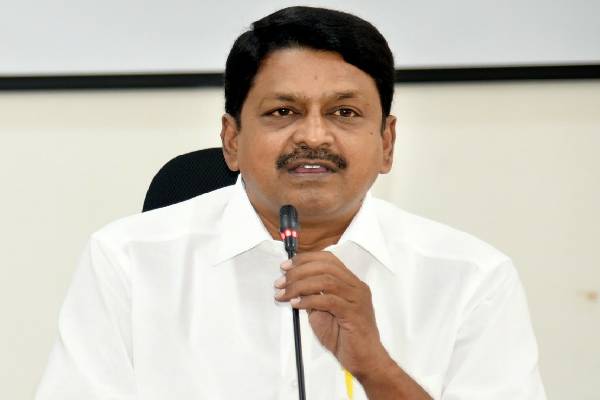 Public Accounts Committee (PAC) chairman and TDP MLA, Payyavula Kesav, on Wednesday said that the Jagan Mohan Reddy Government was levelling baseless charges against the earlier TDP regime with regard to the Skill Development project and announced that his party will wage a legal battle to bring the facts to light.
Talking to media persons, Payyav Kesav asked whether the Crime Investigation Department (CID), which is claiming that funds have been deposited with the accounts of the TDP leaders, can give the details to whose accounts the funds were deposited, when and from where.
Chief Minister Jagan Mohan Reddy, who destroyed the Skill Development project which is aimed at paving a beautiful future to the youth, is shamelessly making baseless charges against the TDP, Kesav remarked.
If Siemens organisation commits a mistake, how former chief minister, Nara Chandrababu Naidu, is responsible for that, Payyavula Kesav asked and pointed out that the same Siemens organisation had entered into agreements with six State Governments before signing a MoU with the AP government.
It is almost four years since Jagan Mohan Reddy came to power and why all these years he is keeping silent and why the Chief Minister could not decide anything on this matter, Kesav asked. Chandrababu Naidu has transformed Hyderabad city into an IT Hub and after the bifurcation he also wanted to provide better job opportunities to the youth and thus the TDP government entered into an agreement with the Siemens organisation, he added.
Mentioning a report that chairman of the Siemens, Suman Bose, had benefited some politicians, Kesav asked in which way it is related to Chandrababu. Siemens is a German-based company and it has its offices in over 160 countries. After learning that it is training the youth in Gujarat and after studying its activities, Chandrababu signed the MoU with the company, Kesav explained.
If the Siemens commits a mistake how Chandrababu is responsible for that, he said, adding that a document relating to the Siemens is being produced before the public and Jagan, his Ministers besides the other ruling party leaders should respond after going through the paper. The agreement entered into with Siemens clearly defined what it should do and what its sister concern, Design Tech should do, he stated.