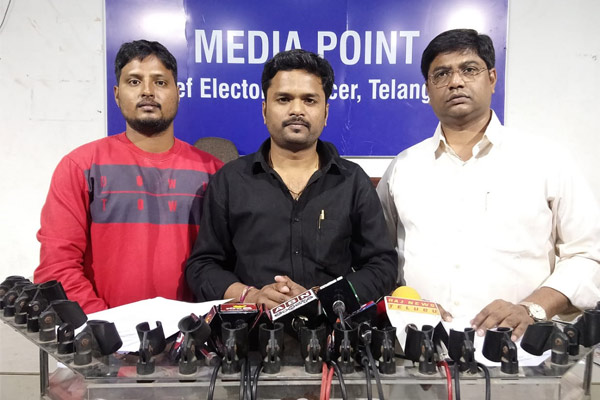 The Telangana Information Technology Association (TITA) has on Tuesday strongly condemned the derogatory remarks made by the TDP as part of their political campaign. Deliberate comments are being to hurt the sentiments of the techies from Telangana, said TITA Global President Mr. Sundeep Kumar Makthala.
Mr. Makthala further said that the TDP chief Chandrababu Naidu's remarks that only because of his efforts IT has come to Hyderabad and his party's MLA Nandamuri Balaksrihna's derogatory comments that Telangana people who didn't even know the spelling of IT were taught the definition of IT by Naidu are unacceptable. "It is objectionable to state that Hyderabad's growth should be evaluated without including Cyberabad and the flyovers. We submitted a formal complaint to the EC by accompanying the CD with Balakrishna's comments," he said.
"Hyderabad's growth through the efforts of IT professionals is one thing and the ecosystem and environment that has been created for the techies cannot be ignored. The talent pool, industry-friendly environment and people-friendly transportation besides other infrastructure have become the prime pillars for the city's growth in IT. Before AP merged with Hyderabad state, the latter had an airport, university and leading academic institutions. When the united AP achieved IT exports of Rs 50,000 crore, Telangana after its State formation has taken this to Rs 1 lakh crore. TDP has no right to take undue credit for Hyderabad's IT growth," he said.
Telugu360 is always open for the best and bright journalists. If you are interested in full-time or freelance, email us at
Krishna@telugu360.com