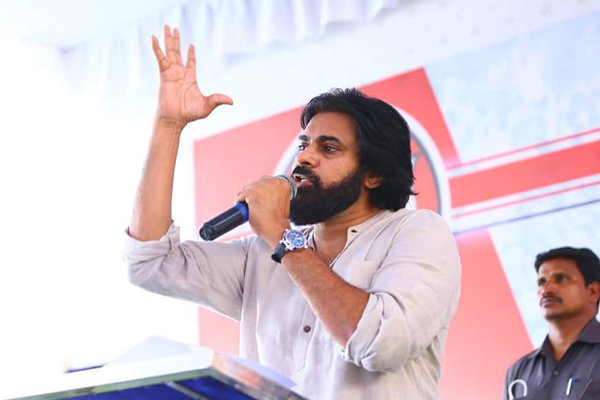 Jana Senani Pawan Kalyan has explained why his party could not contest in the Telangana's December assembly elections. The sudden announcement of early polls has left less time for Jana Sena to fully prepare its cadres and leaders leading to the final withdrawal from the election fray.
In fact, Jana Sena has made preparations for putting up candidates thinking that Telangana assembly elections will also be held in 2019 along with Lok Sabha polls. KCR's decision has dealt a blow to Jana Sena party's plan. Even the YSR Congress Party was also badly hit and it could not field its nominees eventually.
In his statement, Pawan Kalyan says that they have got a plan for making their presence felt in the 2019 parliamentary elections in Telangana and Andhra. Pawan has held a meeting of party leaders especially to discuss fallout of Telangana polls. The meeting unanimously resolved to prepare from now itself for the 2019 election in both Telugu states. The party has asserted its commitment to stand on the side of Telugu people to protect their interests.
Meanwhile, there are allegations from the TDP that both Jana Sena and TDP are friendly to the TRS and BJP. This is the reason why YSRCP and Jana Sena didn't enter Telangana assembly polls to avoid splitting of settlers' votes. TRS is expecting a section of settlers votes in its favour despite TDP claiming greater share.