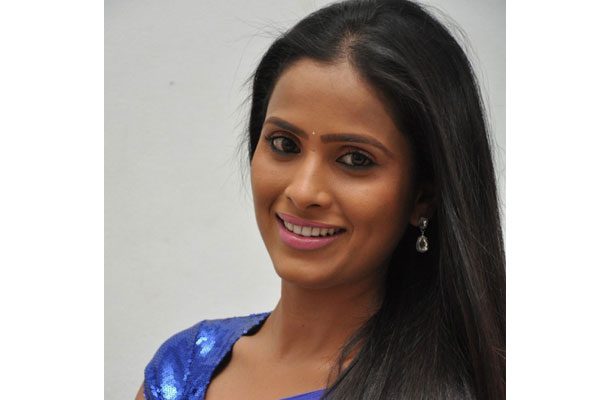 Telugu anchor Prashanthi created ruckus under the influence of alcohol in Uppal Stadium yesterday and the Hyderabad cops registered a complaint against Prashanthi and her friends. The young anchor along with her five friends were in Uppal Stadium for Sunrisers Hyderabad and Kolkata Knightriders IPL match. During the match, Prashanthi along with her friends behaved vulgarly in public and the incidents have been recorded on CCTV. Some of the spectators complained to the cops after which a case got registered.
Prashanthi and her friends were rude when some of them questioned them for their vulgar acts. The young anchor worked for several tv channels and interviewed Tollywood celebrities. She even played a key role in Telugu film Affair. The film after several hurdles cleared the censor formalities but ended up as a disappointment. Prashanthi played a lesbian in the film.
Prashanthi along with her friends watched the match in the VIP Box and they got the tickets through a corporate firm. An investigation is currently on.