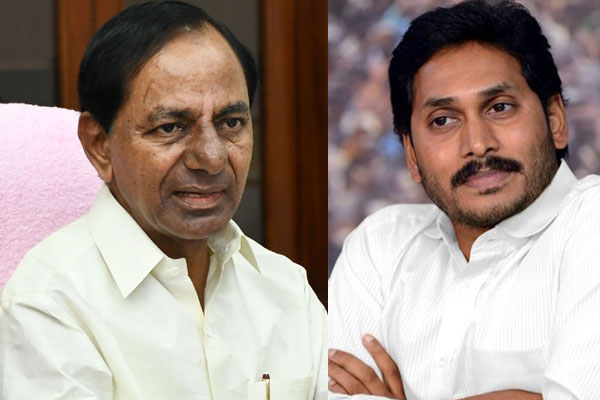 The impact of Telangana CM K Chandrasekhar Rao's style is enormous in Telugu states. His latest contribution is the increasing demand for the Swamijis in both the states. KCR's patronage has given lot of publicity for Sarada Peetham Swaroopananda Swami. KCR made even Andhra CM Jaganmohan Reddy to give high priority to Swaroopananda whose stature rose by leaps and bounds in Telugu states in the past five years.
KCR's undue promotion of Sarada Peetham has angered Tridandi China Jeeyar Swamiji who began airing views against Telangana CM before mutual acquaintances.
Immediately, KCR got to know about this and pacified Jeeyar Swamiji by asking him to conduct Maha Sudarsana Yagam soon. This has resolved the differences for now.
Analysts draw comparisons with past CMs and how they maintained safe distance from Swamijis. NTR himself wore Saffron robes calling himself a Sanyasi but he never crossed limits in relations with the Peethams and Swamijis. Chandrababu Naidu used to promote meditation gurus like Inner Engineering Guru Jaggi Vasudev and Art of Living Ravi Shankar.
Telugu360 is always open for the best and bright journalists. If you are interested in full-time or freelance, email us at
Krishna@telugu360.com