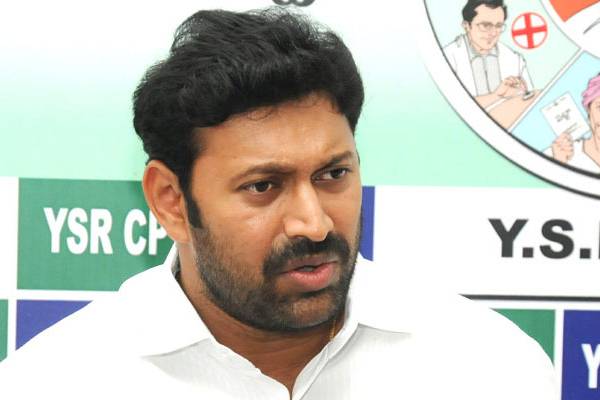 Tension prevailed in Kurnool town of Andhra Pradesh on Monday with the CBI officials reaching the town to arrest Kadapa MP, Y S Avinash Reddy, in the former minister Y S Vivekananda Reddy's murder.
The MP did not attend the questioning by the CBI stating the health condition of his mother, who was admitted into a private hospital in Kurnool. The MP wrote a letter to the CBI the other day that he would not be able to attend the questioning as his mother's health condition is serious.
Following this, the CBI officials reached Kurnool town and enquired about the situation. They also visited the hospital where Avinash Reddy's mother is being treated. His father, Bhaskara Reddy is serving the judicial remand in the same case.
The CBI officials have also reportedly met Kurnool district SP and reviewed the law-and-order situation in the event of Avinash Reddy being arrested. The CBI officials have also reportedly told the SP to send a message to Avinash Reddy to surrender to them to avoid being arrested.
The CBI officials met the SP for a second time and reportedly asked for additional police forces to be given to them to arrest the MP. The SP had reportedly sought time from the CBI officials as he had to consult the DGP.
Sources say that the CBI officials are weighing the idea of seeking central protection forces to help them in Kurnool, if they have to arrest the MP.
Meanwhile, the MP had written a letter to the CBI seeking time till May 27 to attend the questioning. He told the officials that he has to take care of the health of his mother and would require time to be around his mother.