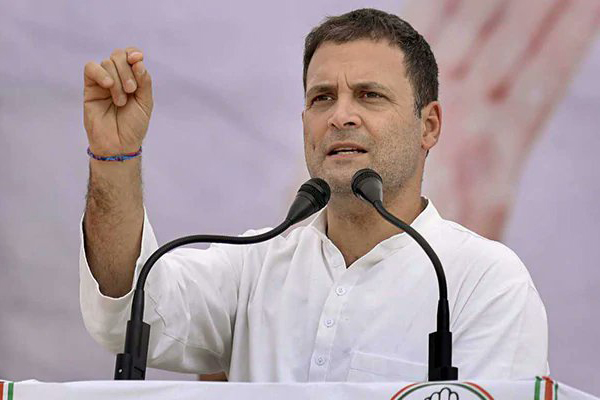 Congress National President Rahul Gandhi today accused Prime Minister Narendra Modi of resorting to the undemocratic, narrow-minded policy of 'divide and rule' to provoke communal feelings and take political advantage out of it.
Rahul addressed a public meeting after inaugurating the Rajiv Sadbhavana Yatra rally at the historic Charminar in Old City of Hyderabad this evening. He charged BJP with dividing different sections of society along religious and caste lines for narrow considerations of grabbing political power across the country.
Rahul said that TRS chief KCR and MIM party were supporting Modi regardless of the damage the latter was causing to the secular spirit. It could not be understood why MIM is supporting though Modi is dividing the entire nation for making political gains, Rahul said.
Rahul also addressed another public meeting at Kamareddy when he said Congress would implement Rs. 2 lakh loan waiver scheme for farmers besides taking measures for hiking crop prices after coming to power in Telangana in December.
Meanwhile, Minister KTR hit back at Rahul saying that Congress chief is making baseless allegations against TRS party keeping in mind the coming elections. KTR said that it was Congress which had done nothing to honour and recognise the contributions made by Ambedkar to the country. He recalled that it was VP Singh government which conferred Bharat Ratna on Ambedkar and not Congress.