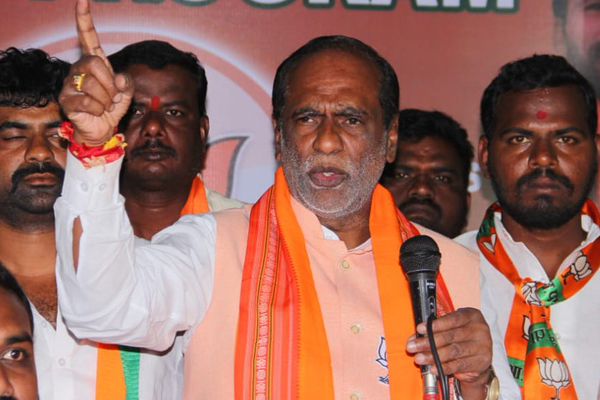 BJP Telangana President K Laxman has assured his party's total supply to the RTC employees in the face of threats from Chief Minister K Chandrasekhara Rao. In the coming days, the RTC agitation will be taken to the Delhi level. Already, the BJP national leadership is fully aware of the employees' problems. They will take preventive steps at a right time. Laxman accused the TRS leaders of setting their sights on grabbing the multi-crore prime properties of RTC. These properties are located in Hyderabad and different towns all over the state.
RTC JAC convener Aswathama Reddy and other leaders met with Laxman at the BJP office. Later, Laxman talked about the oppressive measures being taken by the KCR government. He asked whether the ruling TRS has any right to close down the RTC. The employees need not be afraid of the empty threats being issued by KCR.
The BJP Telangana leaders are forming an agenda to involve their party in the agitation for protection of RTC properties. On the other hand, KCR is saying that employees' salaries can be paid only if the RTC properties are sold out.