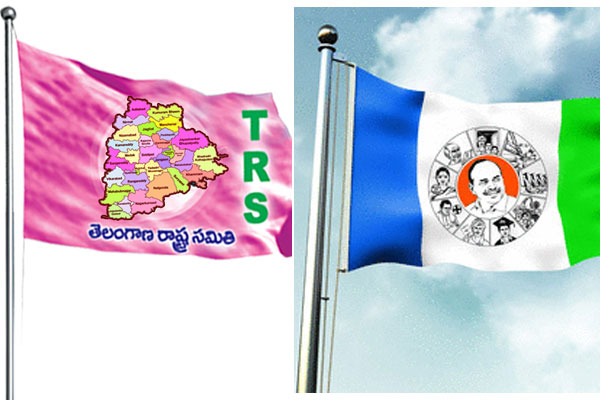 Why are KCR and KTR using so much coercive politics to threaten rival leaders in AP? For this, they are taking advantage of Andhra industrialists and politicians who have properties in Hyderabad and surroundings. This technique is put to misuse as election day is drawing nearer. There is talk that the fear of losing election is behind the increased coercive politics being used by TRS-YCP leaders.
Especially, KCR is very much concerned that his dream of giving 'return gift' to Chandrababu Naidu may not be achieved. This is the reason why TRS leaders are becoming more desperate than YCP over the emerging electoral scene. Now, Pawan Kalyan has begun launching stronger attacks on the TRS and YCP leaders. This is because Jana Senani is also embarrassed and annoyed greatly. Jana Senani has even told AP voters that if Jagan becomes CM it means KCR becomes CM of Andhra as well. He also said a vote for Jagan-KCR team means loss of self-respect to Andhras as a whole.
In the last two days, Pawan has sharpened his attack on KCR. Obviously, TRS-YCP plans have boomeranged on them. Analysts say KCR team and Prashant Kishor team could not catch the pulse of Andhra voters. They could not understand the complex voting behaviours of caste-influenced highly educated voters in Andhra.