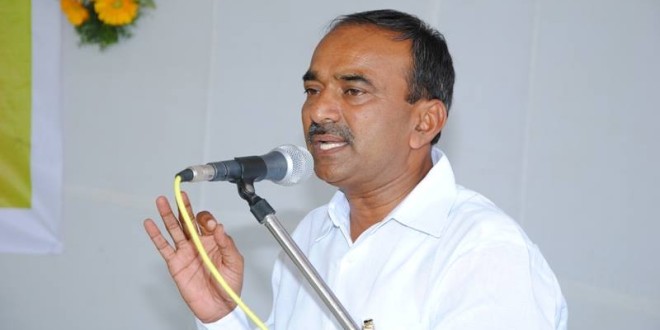 Everything is  hunky-dory and  and Telangana state is a thriving economy, said TRS government in response to Congress alarm that the TS was slipping into financial crisis.
T- government  responded to the Congress' pricking criticism that  CM's lack experience in the administration was resulting in wastage of money and a  fund crunch was affecting the welfare activities.
Painting a rosy picture of economy, finance minister Etala Rajender said the state had collected a whopping Rs 25,970 crore in the first four months of fiscal year 2015-16 and this amounted to 33.5 pc of total estimated revenue target of Rs 77,581 crore. The area where the state was lagging was regularization of encroached lands, he said in reaction to Congress leader Shabbir Ali's yesterdays comments.
Rajender, however, reeled out tons of statistics but failed to answer specific question as to why the state government had not notified the thousands jobs  to facilitate recruitment of youth and was it not out of fear that it would further widen the revenue shortfall.