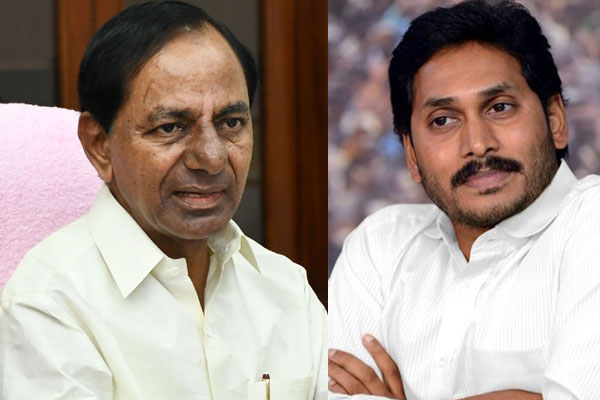 The actions of two Telugu CMs are sending out curious signals to the people these days. Chandrasekhara Rao and Jaganmohan Reddy are very close as of now. Telangana has got existing, well-furnished buildings for Secretariat and Assembly but KCR is constructing new buildings. AP has to build a new capital city but Jaganmohan Reddy is bringing down existing buildings in the name of illegal constructions.
KCR is very experienced with a long career in agitation and administration. But Jagan has just come to power. KCR was mainly responsible for YCP losing its total existence in Telangana. He attacked and criticised YSR but now he could renew his friendship with Jagan.
Now, KCR is facing controversies for needlessly wasting people's money on new constructions. The present Secretariat building has much more long life but KCR is wanting to vacate it and building a modern building worth Rs. 400 crore. Whereas, Jagan is not at all talking about Secretariat or Assembly buildings but he is only focusing on his party's pet manifesto social welfare schemes. Analysts say KCR is very cleverly advising Jagan a lot on irrigation but not giving a single suggestion on Amaravati and other constructive matters.