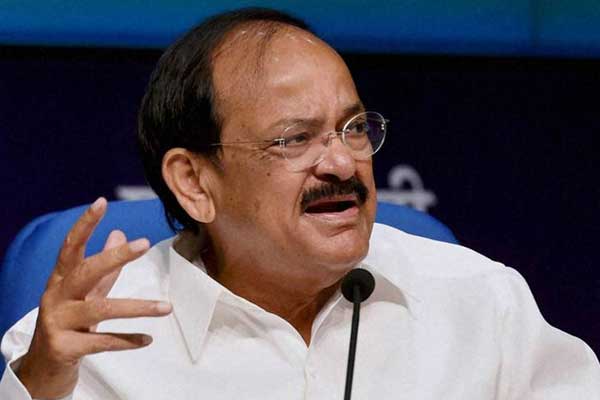 Vice President M. Venkaiah Naidu viewed Mahesh Babu's blockbuster film 'Maharshi', the journey of Rishi, along with his family members. He was all praise for the Superstar, director Vamsi Padipalli and producers for making a socially relevant film with a strong message to the present day youth.
Venkaiah expressed happiness that the film makers chose a good story set against the traditional rural backdrop. The depiction of farmers' hard work and their never-ending problems was also very effective and relevant. Naidu said that the film was an eye-opener for not only the average viewer but also the political fraternity.
The Maharshi team has been elated over the stupendous success of the film. It is drawing praise from all sections of viewers. Venkaiah said that such message-oriented films should be viewed along with family members.
గ్రామీణ ప్రజల సౌభాగ్యాన్ని, వ్యవసాయ ప్రాధాన్యతను గుర్తుకు తెచ్చిన చిత్రం 'మహర్షి'. సహజమైన చక్కని నటన కనబరిచిన కథానాయకుడు శ్రీ మహేష్ బాబు, చక్కగా చిత్రీకరించిన దర్శకుడు శ్రీ వంశీ పైడిపల్లి, నిర్మాతలతో పాటు చిత్ర బృందానికి అభినందనలు తెలియజేస్తున్నాను @urstrulyMahesh @directorvamshi pic.twitter.com/4F6cQFYl1C

— VicePresidentOfIndia (@VPSecretariat) May 14, 2019