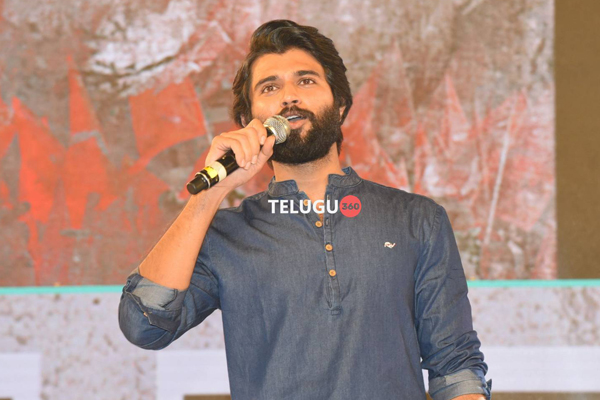 Vijay Deverakonda production house King Of The Hill
Hero Vijay Deverakonda has announced that he is stepping into film production and unveiled the teaser of his production house at the 'NOTA' public meet held in Hyderabad.
The production house is named 'King Of The Hill' and Vijay thanked producer Gnanavelraja for allowing to make this announcement.
Responding to the controversy surrounding 'NOTA,' Vijay said, "I heard few people have filed cases and affidavits to stall the release of 'NOTA' and alleged that the film is favouring a political party in Telangana. If the so called people have approached me, I would have revealed the truth," said Vijay Deverakonda.
He added that 'NOTA' has nothing to do with political parties but it will definitely influence voters in a good way about choosing the right leader to give a better administration to the people.
'NOTA' will give new experience, quipped Vijay. The film is releasing on October 5th.