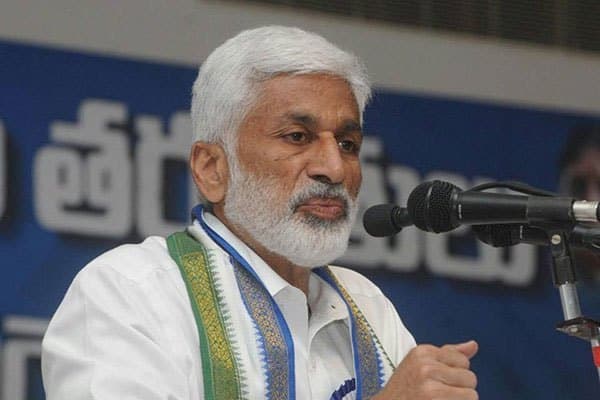 When the YCP was in opposition, its MP Vijayasai Reddy became the centre of attraction. He was there everywhere from making mocking tweets against Naidu and Lokesh to coordination with Amit Shah, Election Commission of India, Prashant Kishor, etc. Everything Vijayasai touched became a success at that time. It was thanks to secret support from BJP, of course. Now, the situation is slowly turning upside down. Vijayasai's word is no more working magic with Modi-Shah duo who are slowly turning against Jagan Regime on Polavaram, Power Purchase Agreements, etc.
Every time Vijayasai faces an identity crisis like this, he chooses Chandrababu and Lokesh as soft targets on twitter. But nowadays, his twitter punches are becoming very irrelevant and illogical. Vijayasai latest tweet is all the more meaningless and totally diversionary in nature. He says Lokesh is giving novel ideas to global terrorists on how to trigger more violence.
Vijayasai is referring to tweet in which Lokesh said that YCP used old boats to stop water flow at Prakasam barrage gates so as to cause floods and submerge Chandrababu residence. Despite being an MP with greater responsibilities towards country, Vijayasai tried to link a political tweet with global terrorists. Analists say Vijayasai will turn even more irrelevant as BJP is soon going to give blow after blow to Jagan Circar just like it did to Naidu Regime in the past.
ప్రపంచంలోని ఉగ్రవాద సంస్థలన్నిటికీ చిట్టి నాయుడు విధ్వసంకర ఐడియా ఇచ్చాడు. టెర్రరిస్టులంతా తుపాకులు, బాంబులను పక్కకు పడేసి నాటు పడవలను ఆయుధాలుగా వాడాలని నిర్ణయించారట. డ్యాం గేట్లకు అడ్డం పెట్టి వరద ముంపును సృష్టించొచ్చని ప్లాన్ వేస్తున్నారట. ఎంతైనా స్టాన్ఫోర్డ్ లో చదివాడు కదా?

— Vijayasai Reddy V (@VSReddy_MP) August 20, 2019
Telugu360 is always open for the best and bright journalists. If you are interested in full-time or freelance, email us at
Krishna@telugu360.com