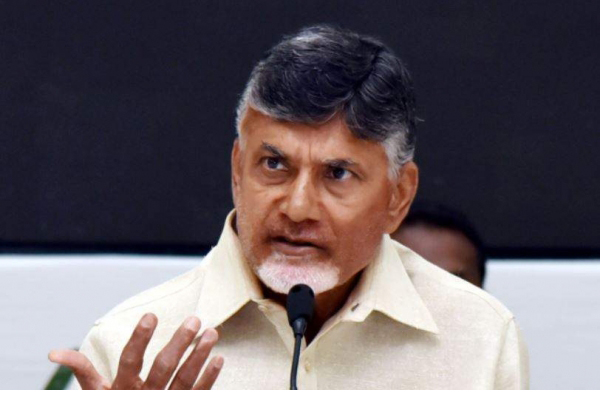 The ruling YCP leaders have criticised TDP Chief Chandrababu Naidu for running away to Hyderabad when his Amaravati residence is submerged by waters. TDP leaders countered YCP saying that Naidu suffered injuries in his hand which is why he is taking rest. TDP mockingly asked whether Naidu should instruct Collectors and officials to help flood victims while CM Jaganmohan Reddy doesn't bother and goes on a personal trip to admit his daughter in American university.
As the mutual allegations continued, Chandrababu arrived in Vijayawada and visited flood affected areas for the first time after Krishna river is in spate. He enquired about facilities provided to flood victims in Gitanagar, Tarakarama Nagar and Bhupesh Gupta Nagar along the river bund.
Naidu addressed the poor residents and told them that the Jagan government tried to submerge his residence in flood waters but instead they submerged poor people's houses. Naidu mocked that the YCP Ministers and MLAs are doing circumabulations around his house rather than providing relief and food packets to flood victims. Naidu told the poor residents that they would have eaten good food at Anna Canteens if CM Jagan had not closed them now. No support has been given to flood victims who are facing these problems because of a flood caused by the government's negligence and vindictiveness.
Telugu360 is always open for the best and bright journalists. If you are interested in full-time or freelance, email us at
Krishna@telugu360.com