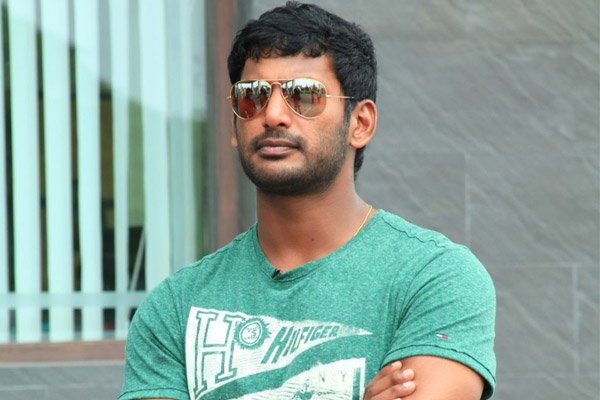 Vishal Krishna, who is cresting the box office with his Tamil/Telugu digital-crime thriller "Irumbhai Thirai"/"Abhimanyudu", has proved to be a real-life hero for superstar Rajinikanth by averting a major digital crime just in time by getting an overzealous Thalaiva fan arrested in Singapore while he was pirating "Kaala".
Vishal, who has lately become a prominent voice of the Tamil film industry and who heads Tamil Nadu Films Producers' Council (TFPC), said: "It could have been a major crisis," after the incident on Wednesday.
"'Kaala' is a big film for us. Rajini Sir is coming back after two years. To our horror we got to know through our sources in Singapore that a man in the Cathay multiplex was live-streaming 'Kaala' on Facebook."
Vishal and his team swung into action immediately.
"We got the man arrested after he had streamed 40 minutes of 'Kaala' on Facebook. (This was prior to its release in India on Thursday). The important thing was to take action without delay. That we managed to do."
"It wasn't an easy job. We had to push really hard for his arrest as this was a crime committed outside India. But now that it's done, the arrest sends out the right signal to all potential piracy offenders who may not even be aware that they are guilty.
"Lots of people think recording scenes and songs on their phone is okay. But it is not okay. It is a serious crime. We want the potential offenders to know we have zero tolerance for piracy in any form. If we want to save the film industry we need to stop talking and start acting," he said.